EXCLUSIVE: Guillem Farres Interview
Share This Story !
In 2022 Guillem Farres was riding for the Raths Motorsports KTM team in the EMX 250 class. The young Spaniard started making a small splash in the class with a few good moto results including a second place in race two at Lommel. Practically unknown in the USA scene, Farres got the right connections to land him a short deal with the Monster Energy Star Racing Yamaha Team. When the news broke, most people were completely stunned at the signing. Then, a few days later, everyone was stunned again when Farres showed up to Budds Creek national where he went 6-13 for 9th overall. Star also gave Guillem a bike to race at Red Bud for the MXON. This landed Guillem a full time ride for the 2023 outdoor series. At the first two rounds, he has gone 8-5-6-8 in the first 4 motos. We had a chance to ask Guillem a few questions about the start of his year. Check it out below.
Guillem, this is your first ever AMA Pro National Championship. Last year you showed up for a couple of races for Monster Energy Star Racing Yamaha. Very much unknown to the U.S., you impressed a lot of people at the first race at Budds Creek. Was that first ride what gave a deal for the 2023 season? Or was the deal already done before then?
Yeah, I showed up to Budds Creek, I didn't even know I was racing until the Wednesday before the race. Actually, Budds or Ironman wasn't what gave me the ride. I got the ride at Red Bud at the MXON. That was the first time Star offered me a contract. I was just here you know, trying to make my way, trying to make my future. And that's how it happened. Not a Budds Creek or Ironman, it happened at Red Bud.
So now you are two rounds into the year. 8-5-6-8 moto results and 7th overall in the points. How are you feeling about the season so far?
I'm feeling really good. I was really excited coming into the outdoors. So it's like first time ever here in the U.S. First ever season in the outdoors. My first ever factory rider. I was excited. My last race was the MXON. So I knew I was going to feel a little rusty at the beginning. I feel like we are improving every weekend. And yeah, that's our goal, to improve every weekend. I know I can be there.
Have you surprised yourself with coming from Europe and finding yourself catching and passing Tom Vialle?
I would say its pretty impressive. Because last year I had a rough year. It turned out better after I started on Raths KTM. I raced the MXGP of Spain and I would say I was maybe 40 seconds down on Vialle. It would be crazy to me if someone were to come to me and say you are going to run with Vialle, you are going to pass him or whatever. I would have been are you crazy mate? So yeah, it is impressive. But I know I have the right equipment, I have never trained like I have this year. I have my first training program ever. So it's a lot of improvements for me and a lot of changes.
How do you compare the tracks to Europe so far? Does anything stand out with them?
So, I would say the first two rounds have been a little weird. I feel like our tracks back in Europe are really one lined. Pala was a little bit one lined, and Hangtwon was really one lined. But yeah, coming into Colorado, I have heard some good things and I have seen the motos from other years and it looks like a really good track. I raced Red Bud, Budds Creek and Ironman here and I would say the tracks are like faster, or not as slow as some MXGP tracks. It gets really rough, and especially only having like a small practice, and the GP's you get a lot of practice. It makes the day a challenge because you have to get used to the track fast.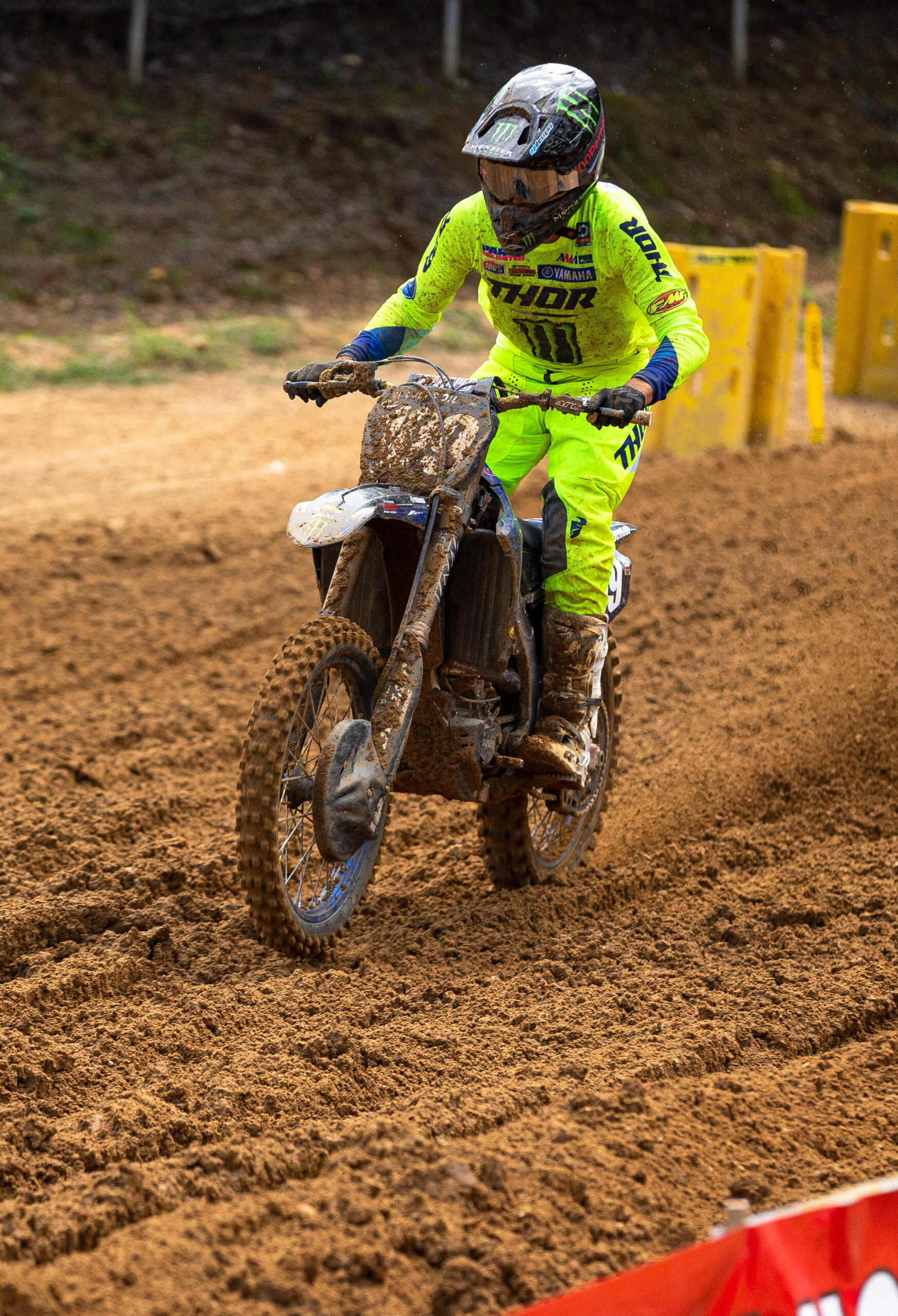 Do you have any tracks you are super excited about? I know you are pretty good in the sand, so I imagine Southwick has to be one you are looking forward to?
Yeah, I am definitely excited for Southwick. Somehow for being a Spanish guy, we are known to be bad  in the sand. But, my first ever race win in the EMX was at Lommel, so yeah, I am so excited to race Southwick. Last year I also had a good race at Lommel, so I am ready to race in the deep sand.
What are you goals and expectations moving forward?
I feel like I can run the pace with the big dogs. Last week I showed some good speed at Hangtown. I just couldn't, I feel like I'm not used to running with those guys. I think the intensity is a bit different. Everyday I am getting better and everyday I am getting used to it. Yeah, I definitely would love to podium, and I have no doubt that is possible. That's what we are going for.
Are you signed on for another year with star? If not, have you been in talks with any other teams?
No my contract with Star was only for outdoors this season. So far I haven't talked to any teams yet. I don't know what my future holds.
A couple fun questions for you. Would you rather be a bull fighter or run with the bulls?

I would definitely run with the bulls. Run and hide as fast as I could haha.
Leche Frita or Churros?
Churros for sure. I am not really a big fan of either, but if I had to choose one, I would choose churros.
Anything else you want to say?
Yeah, I would like to thank you guys. I would like to give a big thanks to everyone at Star and all the people for giving me this opportunity.
Like this article? Remember to follow us on all the socials and website for continued updates on all the racing around the world. As always, if you want to chat, or have any suggested features, feel free to send me an email at robby.renner@cult-moto.com!
Photos courtesy of Keyona Keeven