EXCLUSIVE: Jorgen-Matthias Talviku Interview
Share This Story !
Jorgen-Matthias Talviku has been making quite the splash in motocross over the last 12 months. In 2022 the young rider from Estonia was racing for himself in the EMX 250 Championship. After some good results, the SC Sporthomes Husqvarna team based out of Great Britain called him up to fill in as a replacement rider. "JMT" quickly found his way to the front of the pack in the MXGB series, which was great for him, as shortly after the team was heading to America for its second stint of the AMA Motocross Nationals. Talviku impressed with some good results scoring 19 total points in the 3 races. The impressive results landed him a spot on the Estonia MXON team. Unfortunately, after a bad crash on Larocco's Leap left him with a broken femur. Talviku was able to get back on the bike just a month or two before the start of the MXGB series opener. Again, JMT found himself right in the mix, but unfortunately, he ended up with another bad injury. The #261 got back on the track as quick as possible so he could be ready for his first stint of the 2023 season to America with the team, as well as racing a few MXGP races between the USA and MXGB rounds. We had a chance to sit down and speak with the Estonian to find out how he's healing up and about his crazy season. Check out what he had to say about 2023.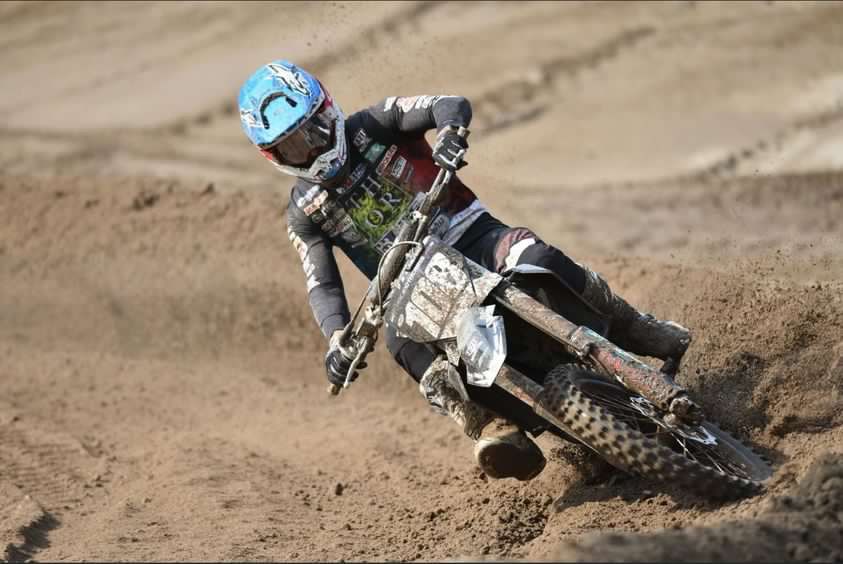 Hey Jorgen, how are things going? We know you had a bad injury at MXON and again just after the start of the British championship. Are you back to full health? Explain to us what all you were injured with.
Hey! Things are going upwards and pretty good. Been busy couple of weeks racing in the UK and doing some AMA and MXGP's. I am back to full health and it is a mega feeling to be able to race every weekend in and out and do what I love the most, especially after missing half of the season. Firstly, I broke my femur at the MXON which took me 3 months to get it healed. Then I had a good training camp with the SC Sporthomes Husqvarna team in Florida getting ready for the new season. Unfortunately, I broke my back in the first round of the British Championship after a good first race. That unfortunately was a real shame once again and an unfortunate crash with and another rider which ruled me out for 2.5 months. I started riding again in June and I have had a blast from there racing here and there.
You ride for the SC Sporthomes Husqvarna team, and the team finally got Evgeny Bobryshev back. What has it been like to be teammates with him, and how has it been being on that team as a whole?
I mean, Bobby is a super nice guy and we have had some fun together. Unfortunately, I havent had too much time to hang around with him. But we had some good times in Florida and some British races. HE has been and is still a mega rider who has a lot of experience and I can learn a lot from him! The team is like a small family. Everyone puts the effort in and at the end of the day, we have had wonderful times here and there. For sure I have made a good step forward with the team even if I have had some injuries and the team has stuck behind me and trusts me, which I am grateful for! I have a really good relationship with y mechanic and friends, James, who is a big part of my success and I am enjoy my time working with the team manager Neil Prince. They are always supportive and willing to do anything to help me push further! Also my teammates are good buddies to me and I enjoy racing and training with them!
We know your goal for the British Championship was to battle for the number 1 plate. Injuries aside, how do you feel about your racing.
I haven't been racing a lot in the U.K. to be honest. 2 rounds of the British Championship and some smaller races. Yeah, I have had some podiums there which is good, but I am still trying to get that win over here in the British series. We have one round to go over here, so that's the goal. I also did 2 MXGP races at Lommel and Finland which I am grateful for. I had real good speed at both rounds and I was very happy to put top 10 GP results on paper in the Finnish GP. I am feeling I have improved a lot every weekend I have been racing.
We saw you at those MXGP races recently, did you mark those races on the calendar because they were sand tracks? Or was it just the ones that fit into your hectic schedule?
My plan and hope was always to do Lommel GP because it is so close to where I am based, you know. Just can't miss that race and as you know I love sand as well. Also, I needed more racing time to get back to form and those GP's were the best for it. I was lucky with those free weekends in our schedule and managed to race also in Finland, which was not far from where I was born in Estonia. Everything played out super good and thankful for the team and my mechanic James for that!
You have been racing in America for a few races last year, as well as this year. How are you enjoying the AMA Nationals?
I am enjoy it a lot! The atmosphere at the races is mega and the sport is huge over here. I really enjoy the races over here with all the crazy fans around the track. I'm not a local from here, but they are still cheering me on while I am riding and I appreciate it a lot! I get goosebumps every time before our first moto of the day when we have opening ceremonies behind the starting line. The tracks over here are massive with so many different lines. It is completely different to GP's or all other races with organizations. They also put a lot of effort into the track prep which makes the track challenging and good for racing. It is also not the easiest to travel with the team truck long distances between the rounds and the biggest challenge is obviously the heat. But I really appreciate that the team puts the effort in and gives us such opportunities. It is definitely not easy to come race over here from Europe!
You are coming back for the next 3 nationals, to tracks you were able to race last year. Do you think this will help you out? Do you think you can get to the top 10?
Definitely, I am normally quite good on tracks I never rode before, but for sure I have a bit more knowledge and what to expect on the track I have been racing on.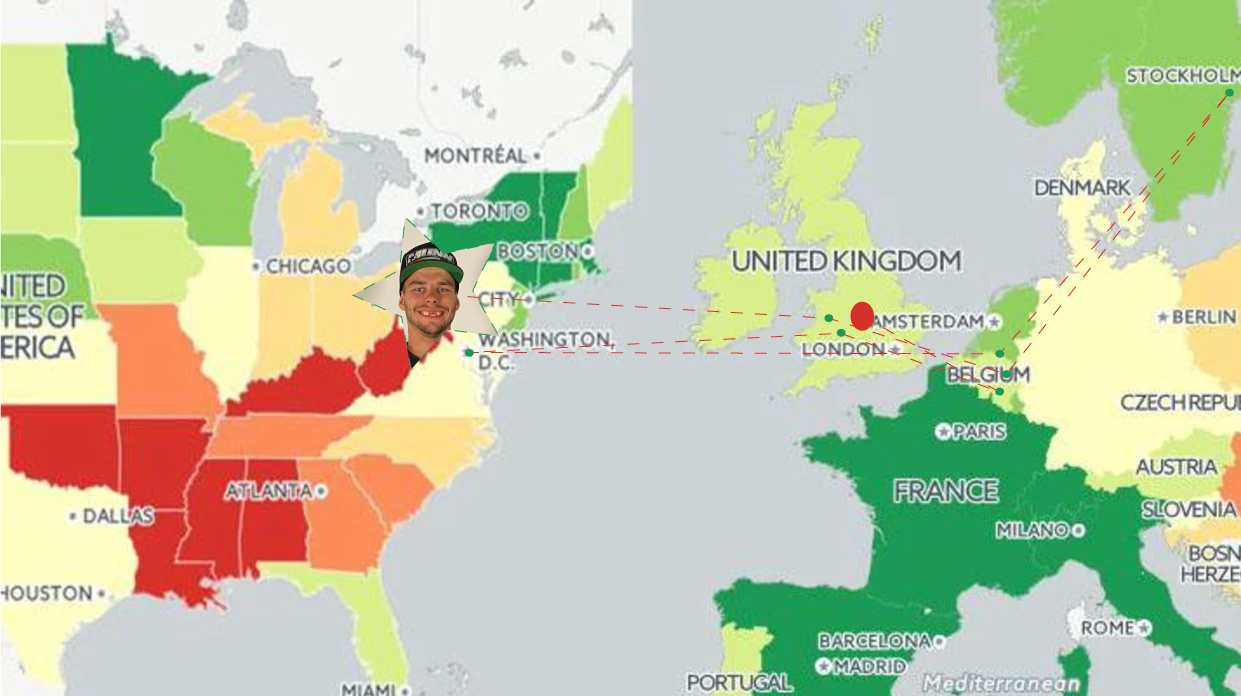 How do you compare the competition between the MXGP and AMA series?
They are two completely different series, but I would say the pace on the first laps is more intense over here in the USA. I feel like the gap between factory bikes and privateers is bigger than in GP's. They put more effort in for track prep and you have less amount of time to learn the tracks over here.
What are your goals for the rest of the year?
To enjoy it and give it my best in any races. I want to improve and achieve  top 10 results in AMA's or MXGP's and hopefully that will open some doors for me for next year.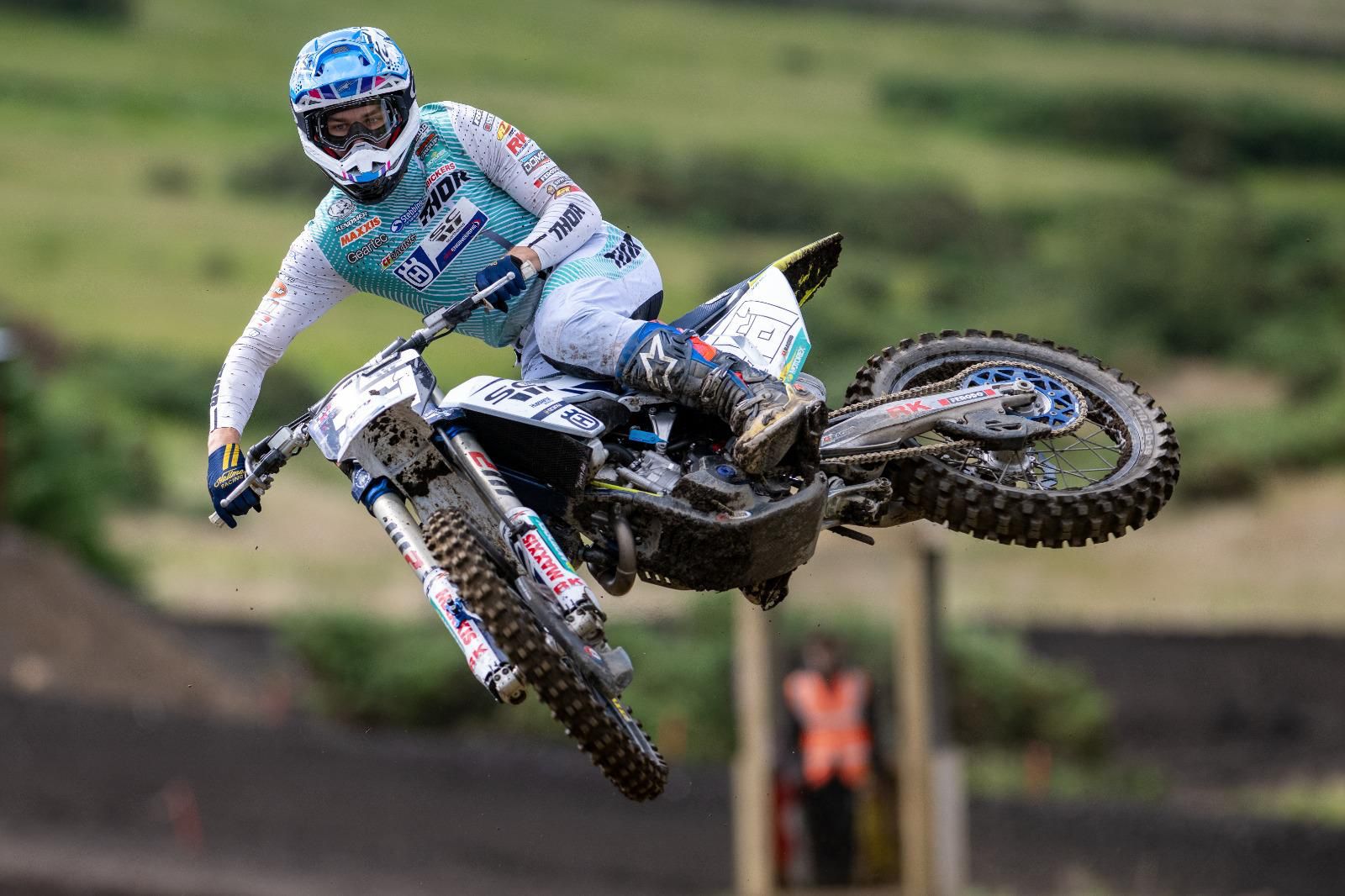 What does the future look like for Jorgen-Matthias Talviku? Similar to this year, or do you have plans to try to race in MXGP or AMA Nationals full time?
That's a good question  I want to finish the season as high as possible to hopefully find some possibilities to race either of the series full time. That would be my goal definitely!
Anything else you would like to say, or people you would like to thank?
I would like to thank my family, my team, my girlfriend and all the sponsors behind me for making it all possible! I wouldn't be here without them! Thank you for the article.
Like this article? Remember to follow us on all the socials and website for continued updates on all the racing around the world. As always, if you want to chat, or have any suggested features, feel free to send me an email at robby.renner@cult-moto.com!