EXCLUSIVE: Josh Gilbert Speaks on MXON Team and More!
Share This Story !
Josh Gilbert has been on the rise the past couple years. The little known Cornish rider made a big splash last year at the AMA Pro Nationals series opener in Pala, California. Since then, Gilbert has gone back to his former team, Crendon FasTrack Honda, and set his sights on the REVO MXGB and MX Nationals UK championships. Capturing some overalls and finding himself in the title fight, earned himself a spot on the GB MXON 2023 team. We had a chance to sit down with the young man from Cornwall, England to talk about his year and more.
Hey Josh, it has been a good season for you. Battling for wins in the MX Nationals and MXGB series. How do you about your year to date?
This year has gone really well so far! I feel I made good progress over the winter and feel good on the bike.
How has it been being back on Dave Thorpes Crendon FasTrack Honda team?
It's been good being back with Dave and the team. I've spent most of my career here so I know how they work and they know how I work, so it's good. For the British championship, they have such a well structured program.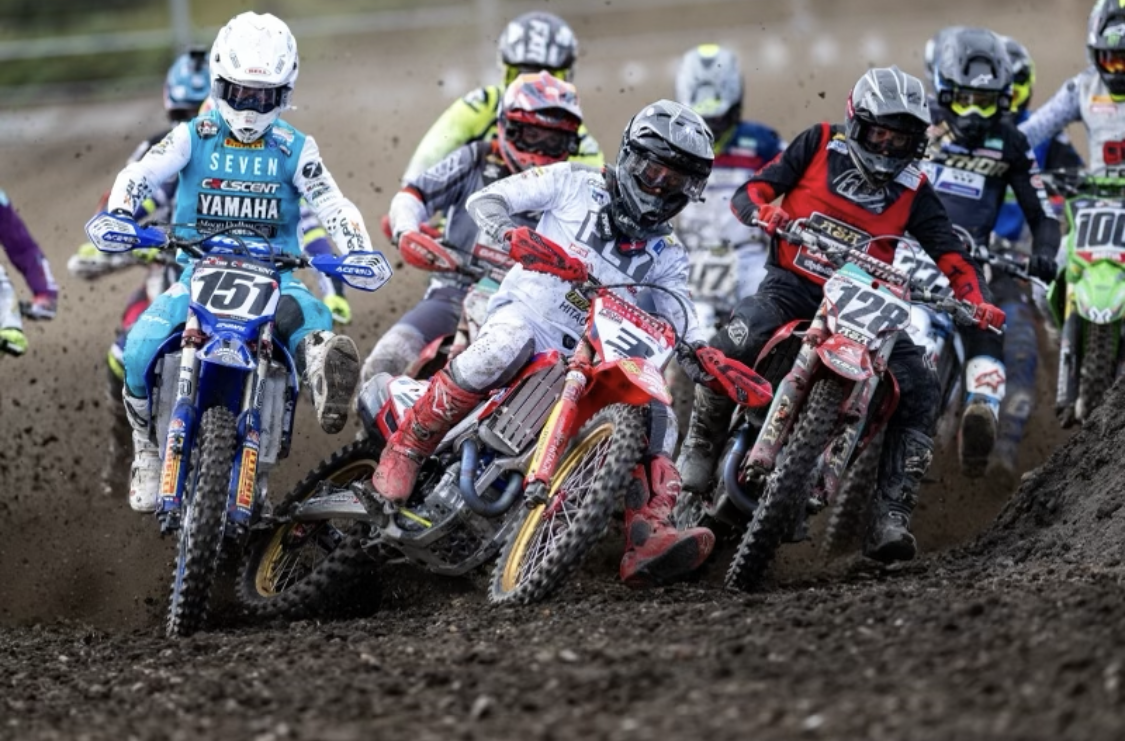 Last year you raced a few AMA Pro Motocross Nationals and did quite well. How did you enjoy that experience?
AMA I think is probably the highlight of my career so far! Tracks and how the events are run are just mega. One thing I didn't enjoy was the heat and humidity. Coming from the U.K. we never get heat or humidity like in the USA, so it was hard to fly over and get into it without feeling the heat.
Do you feel the AMA series helped you coming into this year?
Hmm, I would probably say no, but it's hard to say. I just feel I had a really good pre-season and brought my speed up.
Do you have any plans to go back to the USA for the next coming years?
At the moment, no. But it would be nice to get back out at some point in the future. It would be nice to get a deal to do the full season and get used to the heat and humidity as I think I would do a lot better.
You recently were announced as the MX2 rider for the Great Britain MXON team. What do you think of that?

It's a dream come true. As a kid I remember watching Stefan Everts and James Stewart go at it around Matterley Basin and what an atmosphere it was! I think Ernee is going to be mad too. I said AMA was the highlight of my career, so far. Well, I think the Motocross of Nations is going to beat that, but I'll let you know once its been and gone!
It's obviously a dream come true, one would think that the plan for the year is do your best and if you are at the top of the field yo have a chance at being on the team. Woyou consider this one of your biggest goals for the year?
Definitely the biggest! One goal last year was to make it on the Nations team, but obviously that didn't happen. So we achieved it this year and I am ready for it!
What are your goals for yourself and the team?
It's my first MXON so I am just going to go out there and give it 100% and we will see where that gets us.
Photos courtesy of Cult Moto and ESMX
Like this article? Remember to follow us on all the socials and website for continued updates on all the racing around the world. As always, if you want to chat, or have any suggested features, feel free to send me an email at robby.renner@cult-moto.com !