WATCH: Jason Anderson punished and why!
Share This Story !
In a strange turn of events, Justin Barcia is actually the victim in 2023. Jason Anderson that has landed the first PROBATION of the season after a string of take outs and arguments. It's unclear what 'Probation' means within Monster Energy Supercross, or what may happen if he breaks its. But its clear Jason needs to clean it up!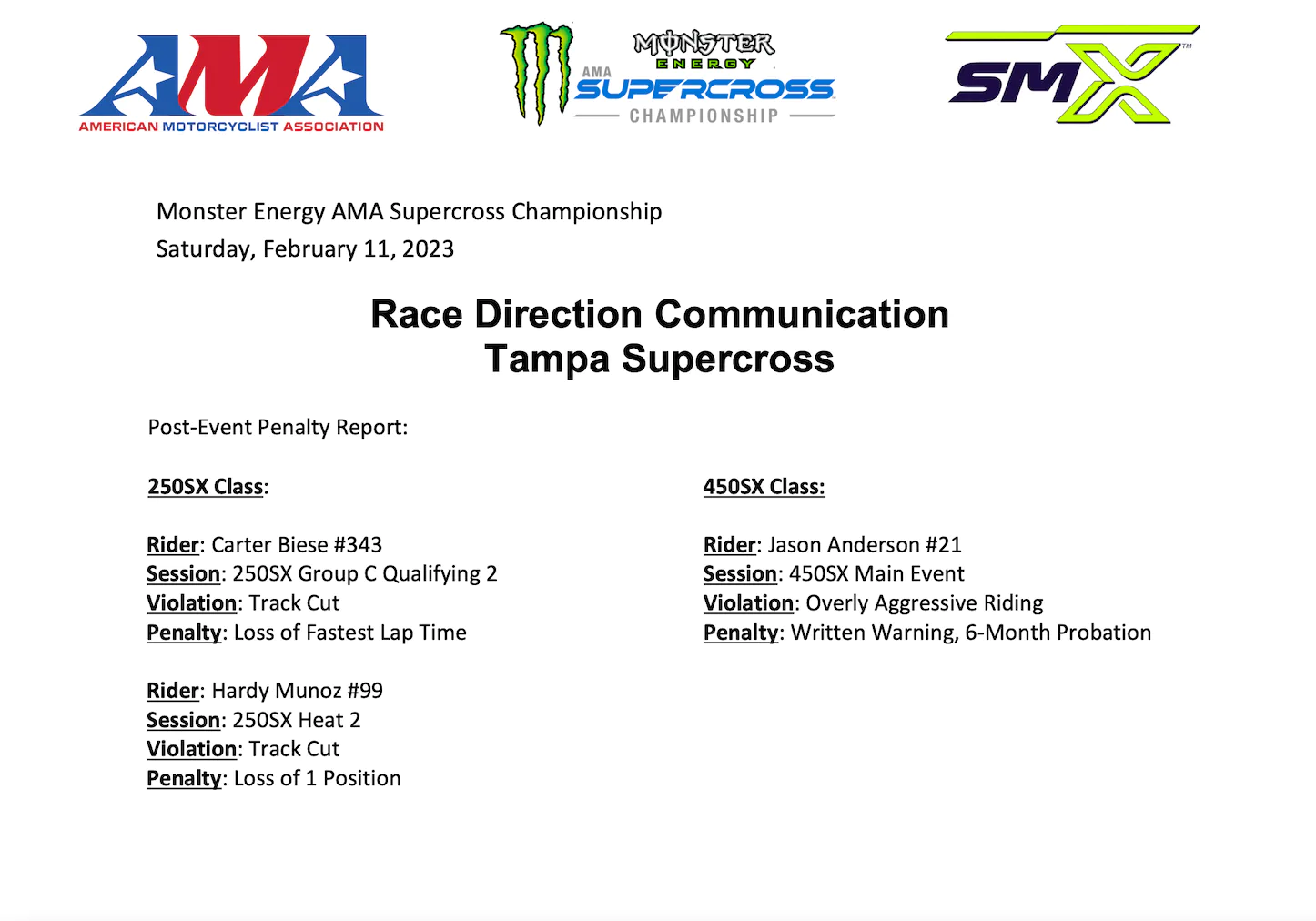 Just last week, Anderson said he was trying to change his ways.
"Yes, it's on me for getting caught up in the BS I get caught up in," Anderson said a week ago in Houston. "That's something I have to take responsibility for. I really just want to do my best, try to grow and avoid that. I'm going to try my best and change that aspect of me."
So far he's avoided points penalties from the AMA, but in a way, he's already received them. Anderson was very quick in Tampa. He was second fastest in qualifying and just four hundreths off of Chase Sexton's top time, and then won his heat race. A good main event could have followed, but the early-race crash sent Jason to the back of the pack. He rode well, but only took sixth, behind series' leader Eli Tomac in fifth. Tampa was a prime opportunity for Anderson to make up points on Tomac, but an ill-advised pass attempt cost him.
Check out some of the passes below: